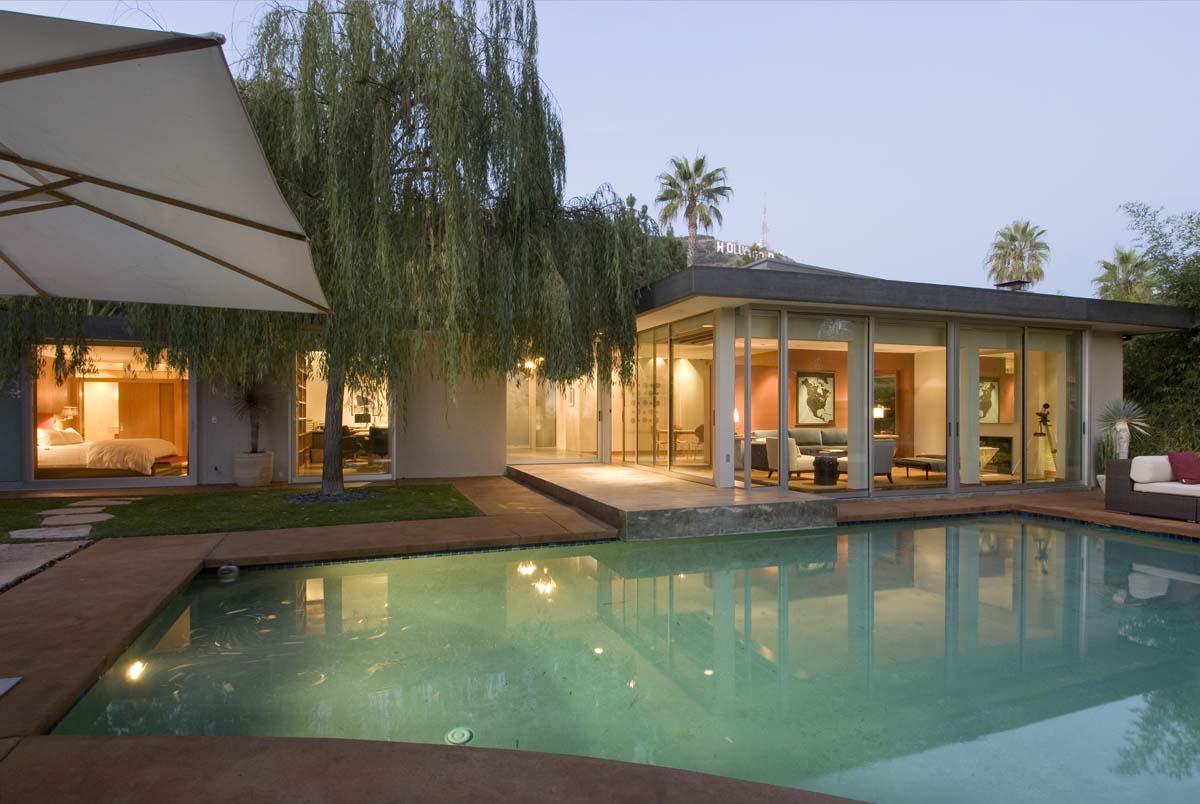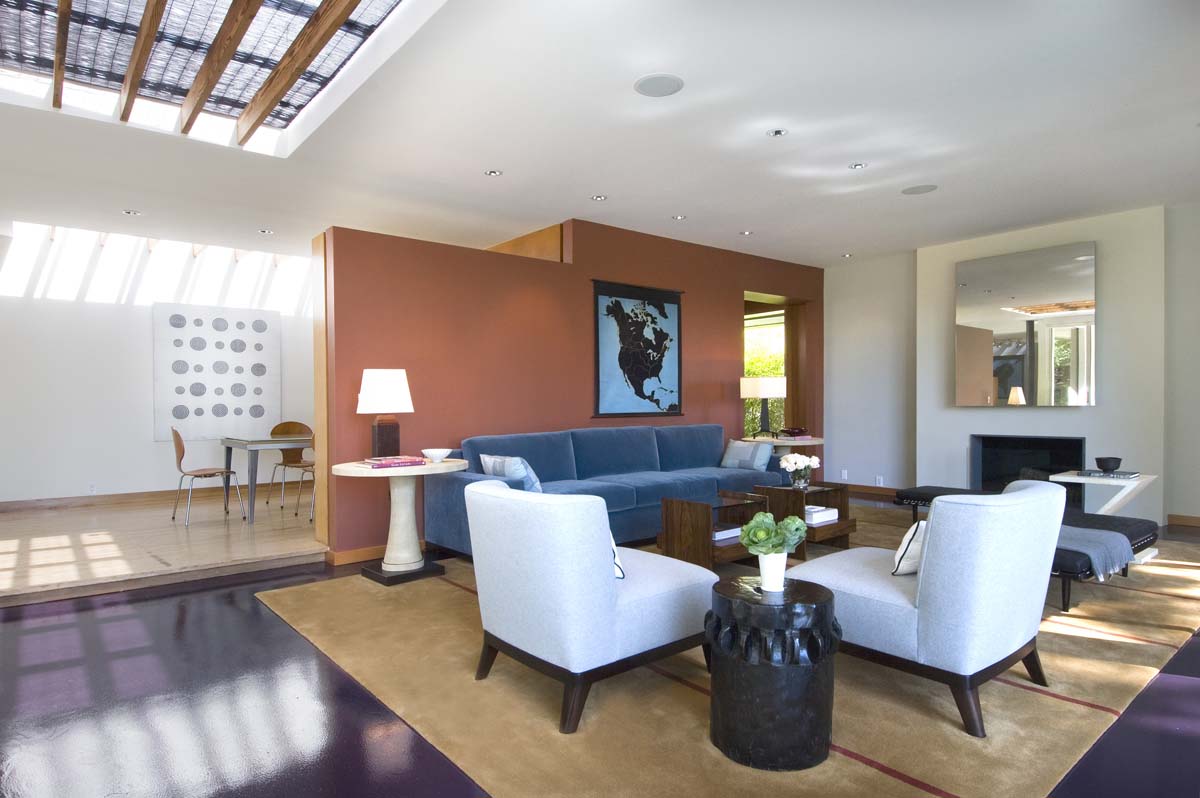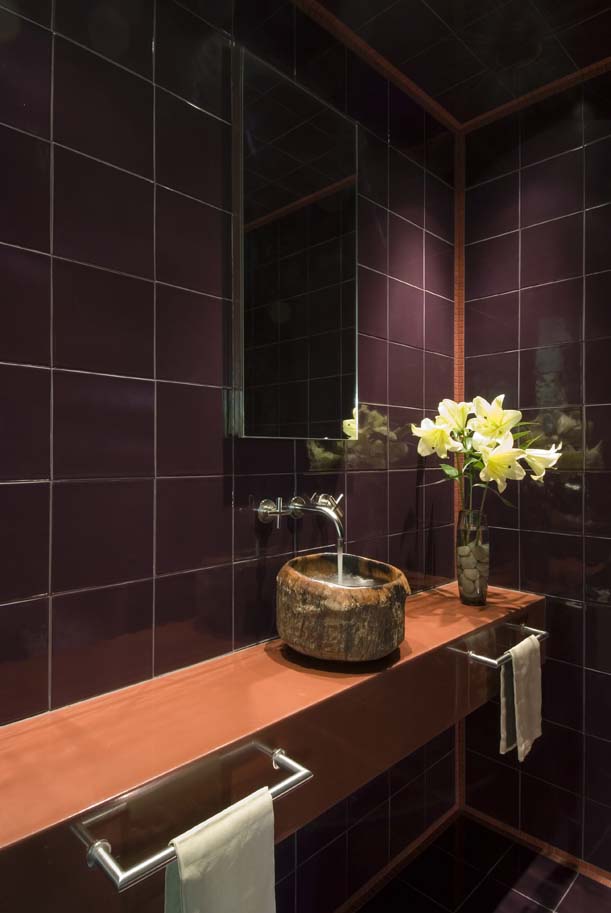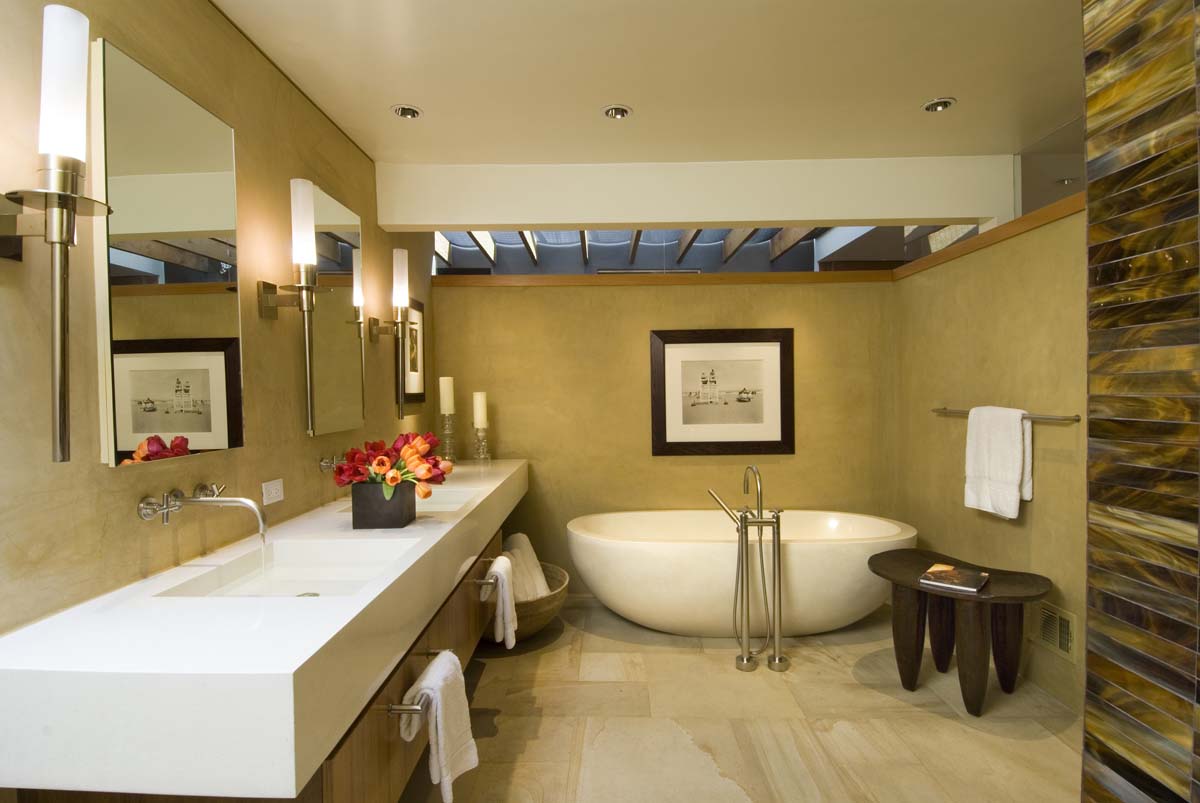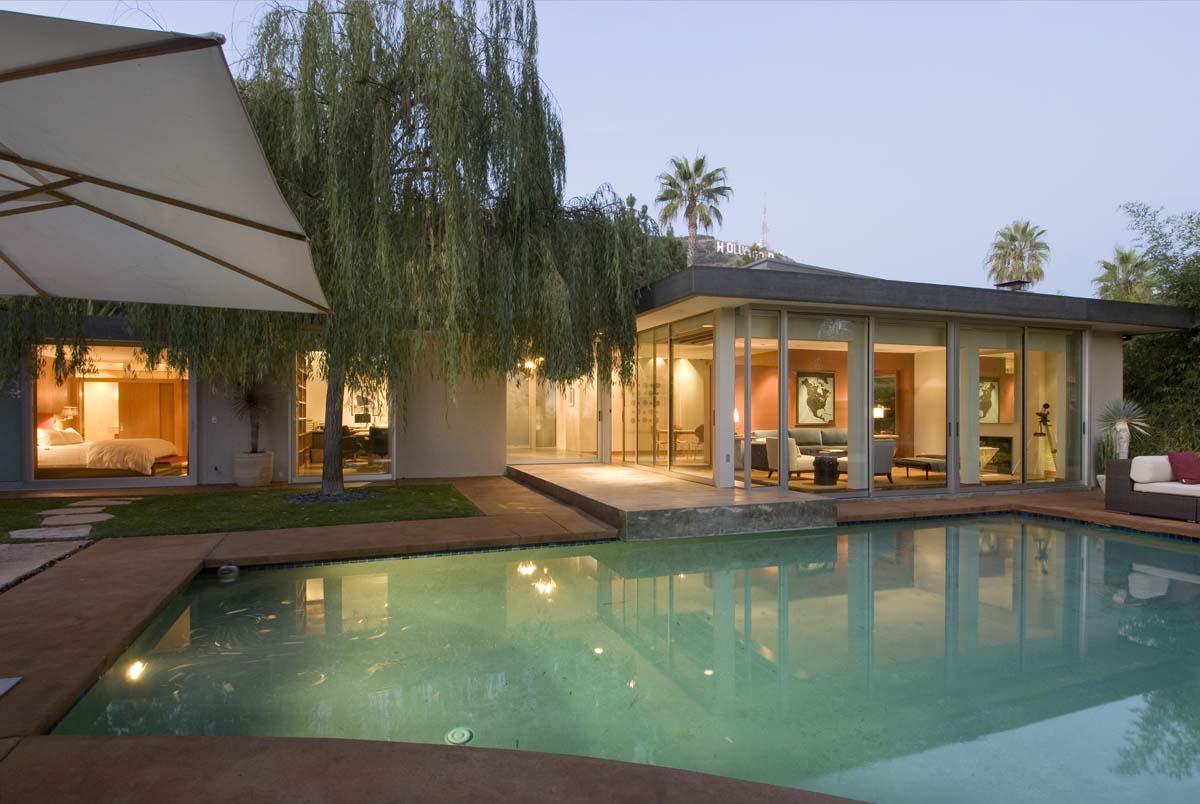 This modest mid-century home in Hollywood had good bones but was in need of a renovation. In both practical and poetic terms, the house also required a new attitude towards the charming backyard and spectacular views of Lake Hollywood and the Hollywood sign.
The new layout is an open, informal arrangement of rooms. Everything was simplified, clarified, refined. Unnecessary door frames, moldings, and little hallways were eliminated so that space now floats around corners. Lines of sight were extended to the outside, and full-height windows and doors and skylights were added to further unite the interior and the exterior.
In the process, a small, dark house became a light-filled gem. The remodeled home is contemporary, while retaining a strong connection to the earth.